If I had worked on Trump's security details on January 6, I would have made the same decision as Secret Service Special Agent in Charge Robert Engel not to go to the Capitol due to known growing threats. I worked in the Secret Service for 14 years and worked in the White House from 2009 to 2014. My job as a special agent was to coordinate the security measures necessary to protect President Barack Obama and the First Dame Michelle Obama at the White House and while they traveled domestically and abroad; identify threats and implement security control measures.
I found Cassidy Hutchinson's testimony to the committee on January 6 shocking, to say the least. To me, it seems unlikely that the president rushed for the wheel or tried to suffocate the officer. But did the president shout and shout at this decision? He probably did. Looks like he was very upset.
Anyone who heard the testimony should feel that, if true, the President's behavior was shocking because it is so abnormal compared to what we expect of someone who holds the highest office in the United States. However, you must remain objective about the testimony and understand that it is one person's account of events. I found the testimony very credible, but if I were an investigator, I would rely on additional testimony to further verify the statements and observations made.
As angry as Trump would have been to not be allowed to go to the Capitol, I'm sure he respects the Secret Service because he still has Secret Service protection. He sees first hand what they are willing to do to protect him and his family. Although you may have moments of frustration between the protector and the beneficiary, there is always this mutual respect.
In my career, I've seen elected officials who were unhappy with a decision made by Secret Service agents, such as not being allowed to walk through a crowd that is unsecured. They felt that these decisions were too restrictive. Presidents don't like being told "no".
I've seen this frustration high, back and forth, but I've never seen the Secret Service lose this discussion.
Trump reportedly called on officers to take down the metal detector magnetometers so there would be more people in the crowd for his Jan. 6 speech. The Secret Service never opened the magnetometers, they never let people in with weapons. That's why we don't let the president dictate protection—this is not a "choose your own adventure". They must protect not only the president, but everyone who attends this event.
The secret services are not there to please the protege. An officer's job is to make sure that person is safe. So, although it is beneficial to be able to have good reports, it is not essential.
That being said, I have always seen the relationship between agents and permanent beneficiaries as very cordial. Secret Service protection is the most intrusive thing in the world. We are always here and we are always within earshot. We get a front row seat to see the best and worst aspects of someone's life and we are part of their life. Because of this, you develop a rapport, which turns into a feeling of trust, mutual respect and trust.
The President and First Lady will come out in the morning and say, "Hey, hello, how are you? How's your day? It's sunny." A kind of chatter. You try to limit small talk because you never want to do anything with yourself. Your job is to protect them, not be their best friend.
Protection must be apolitical, it must not be influenced by anything. In order for you to do your job well, you must be neutral. Some Secret Service agents claimed on their social media that they supported the January 6 insurgency. This surprises me. If that's true, that's disappointing—but it will be an outlier. I don't believe this is evidence of a systemic problem in the Secret Service.
I was home on January 6 and was appalled at what I was watching on TV. I watched for five hours straight. I have a lot of friends who are still agents, who were there that day. For them, it is still difficult to deal with. They're still talking about it, thinking about what was wrong. One thing about the Secret Service is that they are never complacent.—so whenever there is a critical incident they always look at how they reacted and how they can do better in the future.
When one is assigned to the President of the United States, there are crisis situations. During my time on detail, there were several incidents related to security issues: unattended packages, people crossing the fence, approaching aircraft, or alarms going off that could indicate some sort of intrusion. . You must react extremely quickly, determine the nature of the threat and move the protected person to a safe area within the complex or, if necessary, evacuate completely. There are emergency protocols for each type of incident.
You can never be complacent; even on a calm day, you should have a high sense of situational awareness at all times.
The women and men of the Secret Service make sacrifices every day that no one knows about; missed dates, family events, birthday parties. Agents put everything on hold, their whole lives centered around protecting the President. Everything else comes second.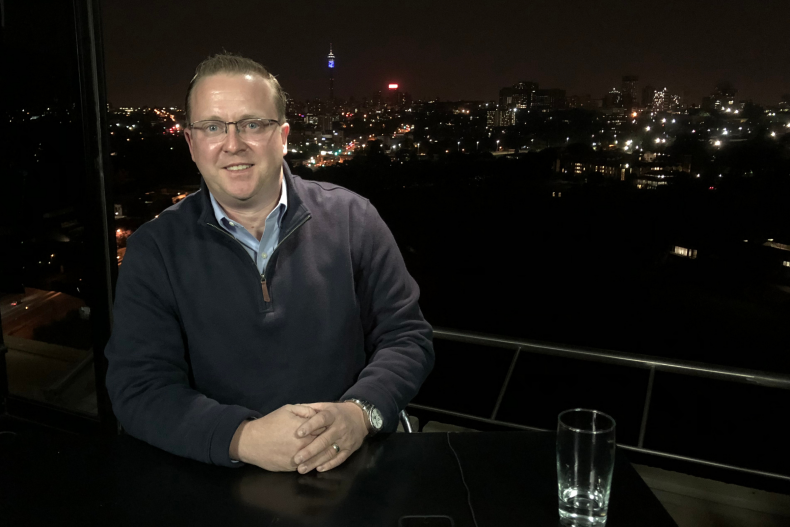 It affected my life. I had young children and had never spent Christmas holidays at home with them. I traveled constantly during their formative years. I missed all their little league and soccer games because I was working. It's hard on everyone around you and my wife has had to carry a much heavier burden than she probably ever anticipated.
Agents make sacrifices not for themselves, but because they believe in something greater. They believe what they are doing has meaning; it's protecting democracy, it's protecting freedom.
I left the secret service in 2014 for a job in the private sector. Not a day goes by that I don't miss working with my colleagues. I miss the camaraderie, the complexity of the work and the pressure. There are no small mistakes; the consequences of a mistake are so great that they can change history.
I'm proud of the work I've done and the work the officers do every day and I'm honored to have been a part of this organization.
Jonathan Wackrow worked in the US Secret Service for 14 years. He is now COO, Risk Advisory at Teneo.
All opinions expressed in this article are those of the author.
As said to Katie Russell.